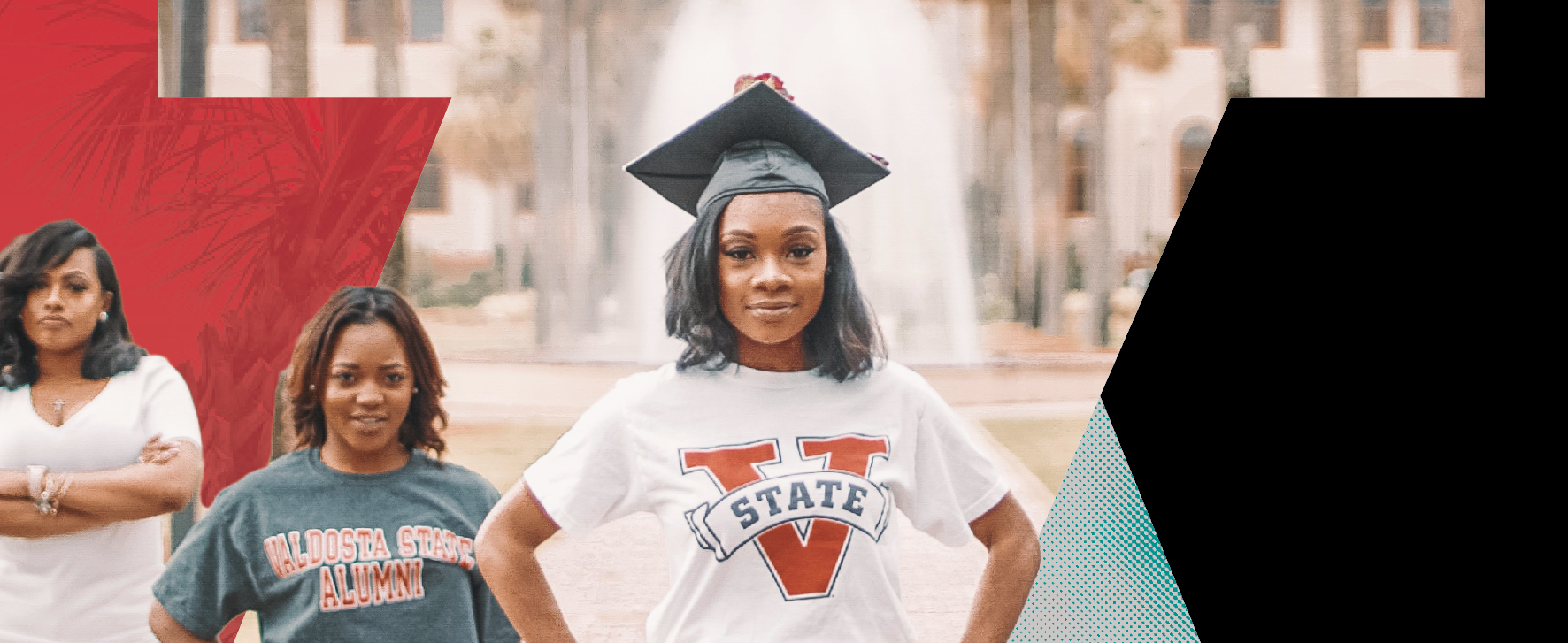 Our graphic elements serve to further differentiate the Valdosta State brand by introducing unique visual accents and compelling the viewer to further engage with our message.
"V" Graphic
In order to create a more dynamic layout, we use the shape of the Spirit Mark block "V" to crop and interact with our photography. This introduces angles and layers to an otherwise flat composition.
To create a cutout of a photo that violates the "V" container, open the photograph in Photoshop and create a mask layer out of the background using the Select tool. Save the isolated object as a .psd or .png to retain a transparent background. Paste the resulting image over top of the cropped photo and adjust to your chosen design.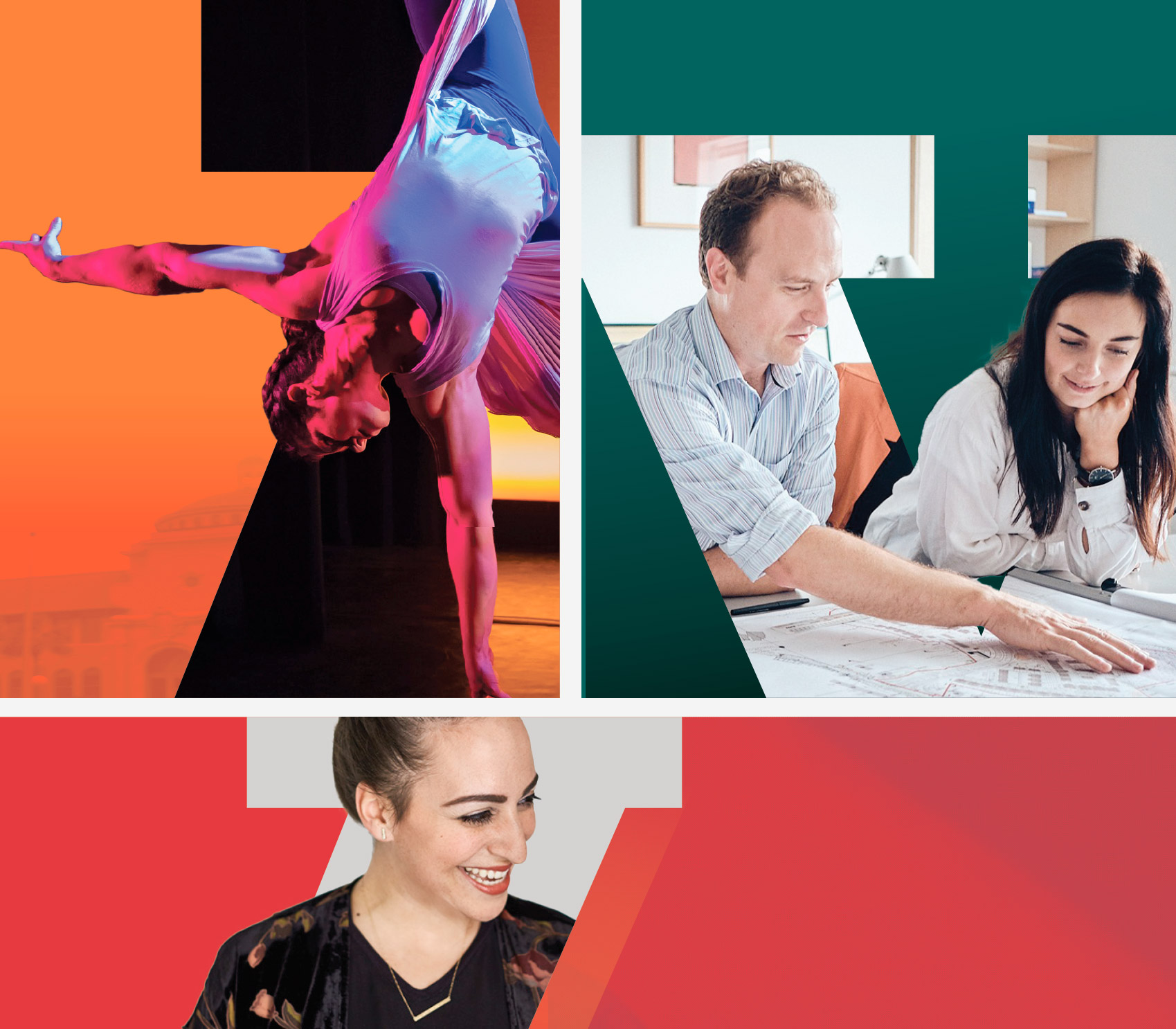 Linework
Our linework graphics are inspired by the angles and geometric shapes of the Spirit Mark block "V." These can either be used to subtly direct the viewer's eye to a piece of content (A), create a page or location marker (B), or as a super-graphic that bleeds off the edges of a composition (C).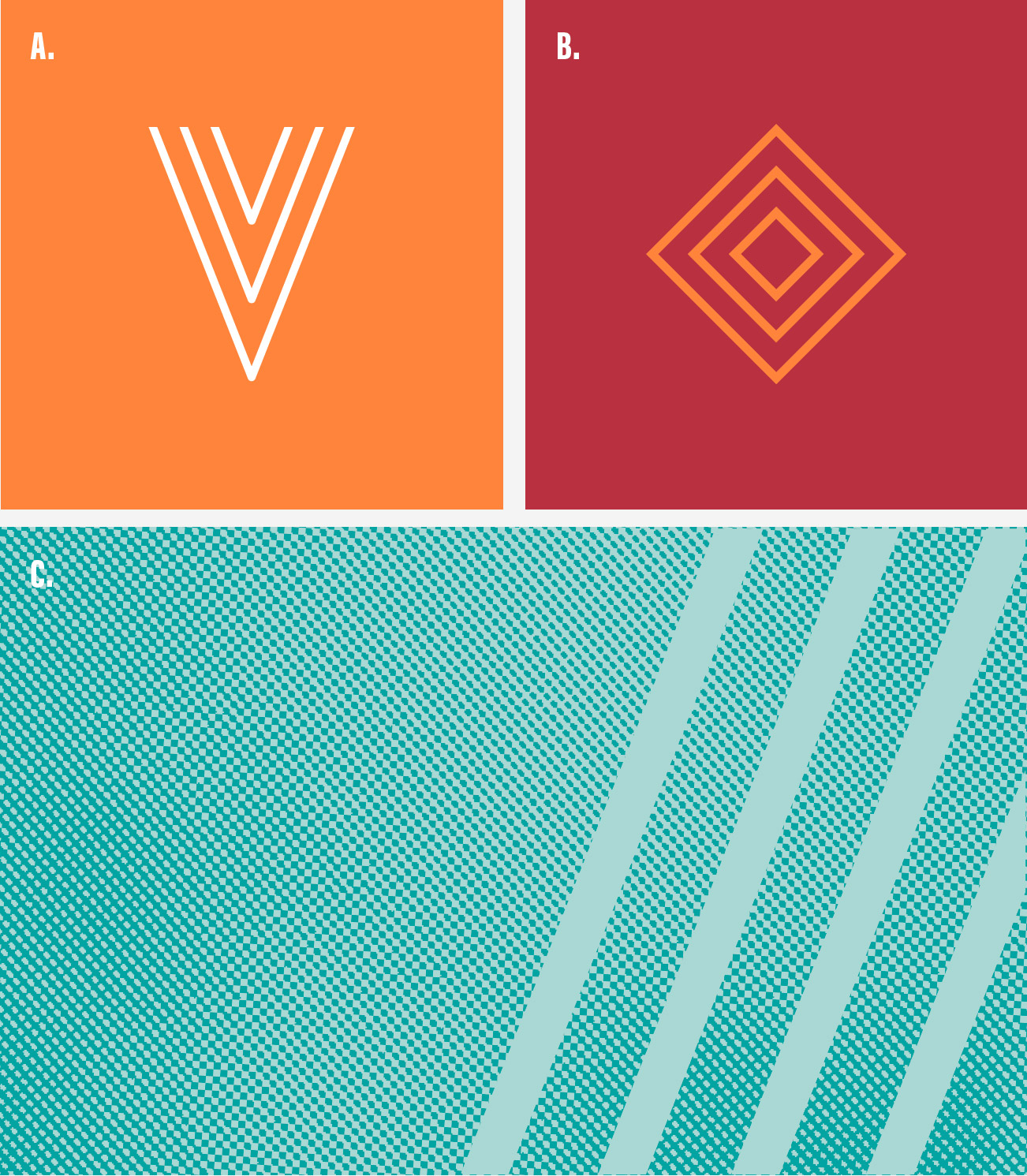 Offset Framing
Offset framing around text boxes draws the reader's attention and ensures legibility over busy backgrounds.
Always ensure that there is ample margin between the text and the outer box to reduce eye-strain.